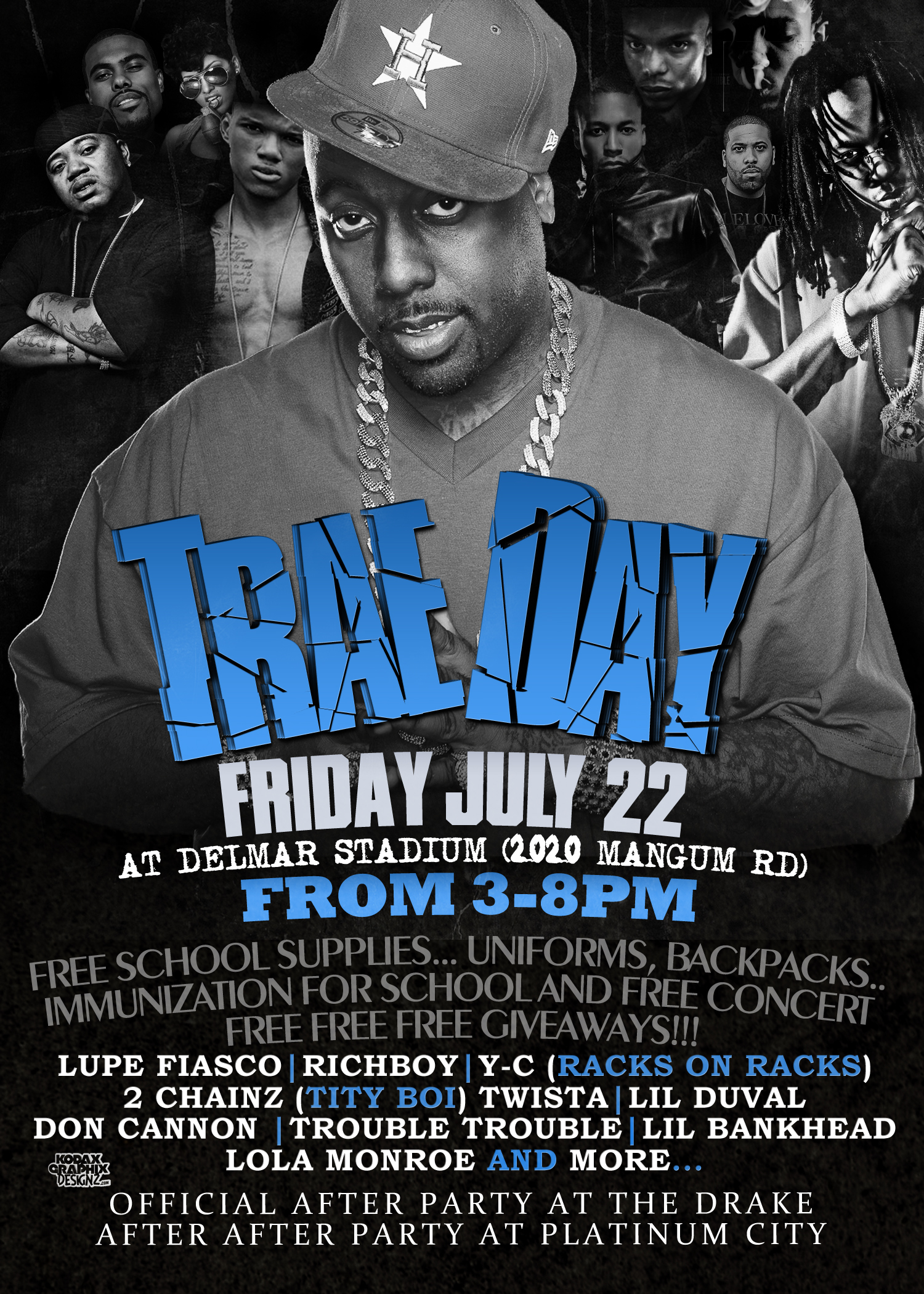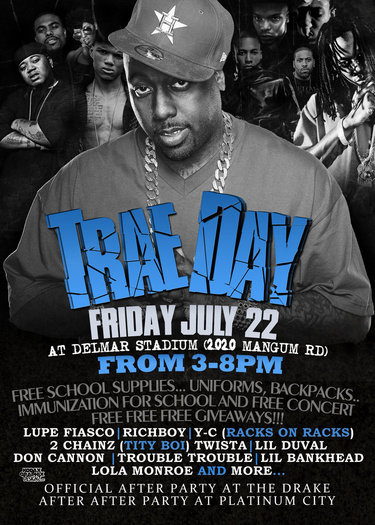 The Fourth Annual Trae Day will be going down today Friday, July 22, in Houston, and for the first time ever, it will broadcast live on XXL's UStream channel.
Houston native Trae Tha Truth first created the celebratory community event four years ago, and in the time since, it has become a yearly ritual that community members as well as artists and fans from near and far look forward to. In the past, upwards of 10,000 people have attended the event, which includes live performances and rides.
As in years past, free school supplies, including backpacks and uniforms, as well as immunizations, will be made available to those in attendance.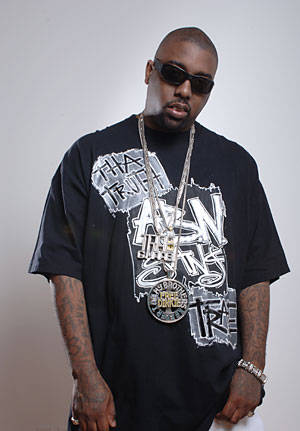 In addition to Trae, who dropped his latest album, Street King, last Tuesday, Lupe Fiasco, Rich Boy, YC, Tity Boi, Twista and more will be hitting the stage.
XXL will be in attendance, capturing the event, performances, and interviews with the artists so that those at home can tune in.
Attendance for Trae Day is completely free of charge. If you are in the Houston area you need to be at this great commuity event!
The event will take place at the Delmar Stadium 2020 Mangum Rd. from 3-8 PM!
Can't Make It XXL will be broadcasting live from the event. Click Here to join the Ustream starts at 3 PM (CST).