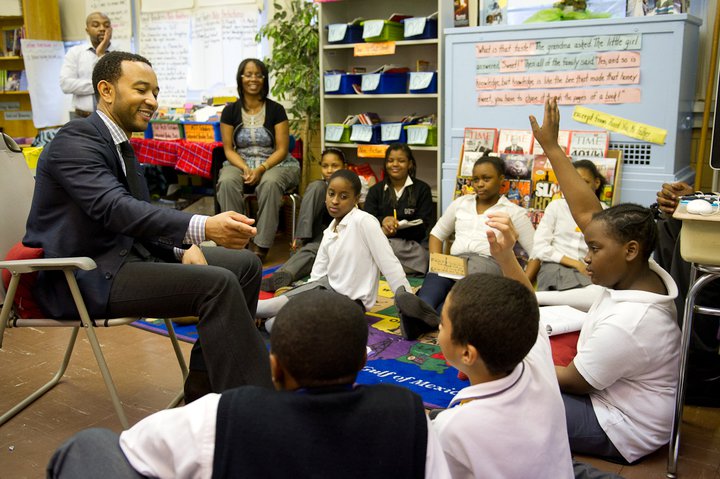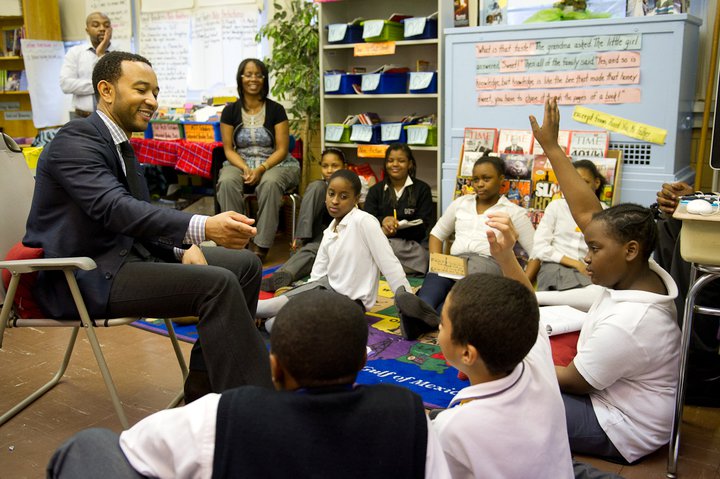 One of my favorite givers is none other Chicago's own R&B crooner John Legend who is an advocate of education to he 1000%! Legend's Show Me Campaign recently announced they are now accepting applications for the 2012 Show Me Campaign Fellowship! This program is open to college students are are change-makers looking to improve our world over the summer. All of the details are below courtesy of www.showmecampaign.org. We encourage you to apply and be part of the change; good luck!
Attention college students who are working this summer to improve our world…
The Show Me Campaign wants to support you!
Show Me Campaign Fellowship 2012
The Show Me Campaign Fellowship Program, launched in 2009, encourages young people who are dedicated to helping improve the world. The Fellowship provides $3000 stipends for college students who have unpaid internships during the summer of 2012 in the following areas:
International development, specifically eradicating global poverty
Improving education in the United States
John Legend, Grammy award-winning musician and founder of the Show Me Campaign, provides the inspiration for the Fellowship program.
John believes that a commitment to social justice means turning down some of the noise and clutter of our daily lives and stopping to think about the way others live. He believes that developing a sense of empathy leads to caring and that caring leads to action.
Show Me Campaign Fellows are leaders committed to social justice. They are persons who witness injustice and act on it. They want to improve the world and inspire others to join them.
The Show Me Campaign Fellows program is now accepting applications for the Summer 2012 program. The deadline to apply is May 1, 2012.
Eligibility
Applicants must have completed their junior year of college at an accredited college or university and be entering their senior year of college in the fall of 2012.
Applicants must have a predetermined unpaid internship with a registered 501(c)3 organization.
Fellows will develop and submit a personal profile and a host organization profile that will be posted on the Show Me Campaign Fellows blog (http://showmefellows.tumblr.com/). Responsibilities include submitting 3 written or video entries over the course of the summer highlighting the community in which you are working, your host organization's mission and goals,and demonstrable measures of the progress and impact being achieved. Fellows are also asked to share information that will help others become more informed of issues related to the mission of the Show Me Campaign.
Fellows will receive the $3,000 stipend after their internship is completed and if their profiles and blogs were maintained throughout the summer.
APPLY TODAY! Click here to visit the Show Me Campaign website and download an application.
Please contact fellowship@showmecampaign.org with any questions.