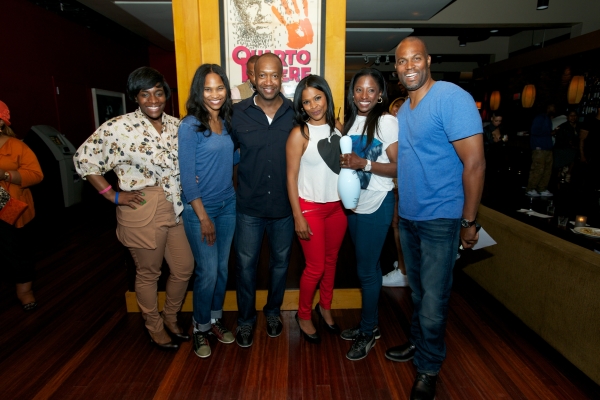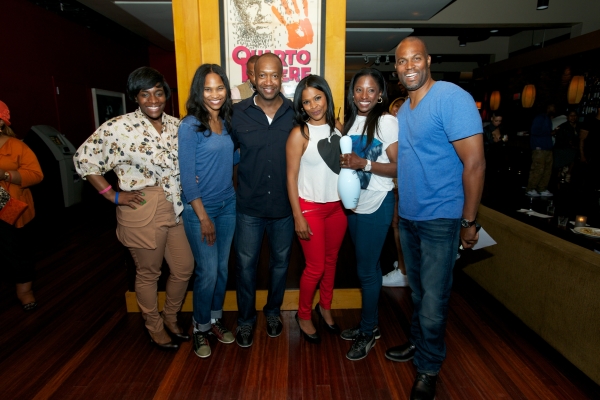 Saturday night, actreess Nia Long hosted the 1st Annual ABFF Strikes for Education, a celebrity charity bowling gala sponsored by Cadillac and the American Black Film Festival, was a who's who of African American film and TV stars. Co-hosted by ABFF Founder, Jeff Friday, the event was organized to raise awareness and capitol for the Film Life Foundation, a non- profit organization dedicated to helping inner city youth interested in pursuing careers in film and television.
A 41-year-old Long was looking amazing as she walked the red carpet with her 11-year-old son, Massai Dorsey II. The two made quite a pair as she answered questions about her involvement with the Film Life Foundation, her career, and life as a mother. Long told HT as she affectionately pulls her son close, "Right now I am just working on a film this summer and taking care of my babies." Also in attendance was a host of other African American celebrities and entertainers, including Eriq La Salle (ER, How to Make it in America), Quinton Aaron (The Blind Side, One Tree Hill) and Kiki Sheppard (Showtime at the Apollo, NYPD Blue). When asked about their attendance at the event, everyone responded with an overwhelming desire to help young people, but more specifically those in low income, underserved and often "black" communities. Having experienced first hand what it can mean to break into an industry that has notoriously provided limited and typically typecast roles for African Americans, these now well established black actors are eager to lend a hand to those up and coming. Founded in 1997, the ABFF is dedicated to strengthening the Black film community through resource sharing, education, artistic collaboration and career development. The festival was established because of the need to develop distribution opportunities for independent Black films and promote cultural diversity within the motion picture industry.
Click here to read the full story on Hollywood Today!