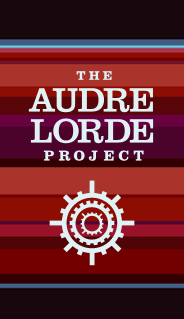 The Audre Lorde Project is a Lesbian, Gay, Bisexual, Two Spirit, Trans and Gender Non Conforming People of Color center for community organizing, focusing on the New York City area. Through mobilization, education and capacity-building, we work for community wellness and progressive social and economic justice. Committed to struggling across differences, we seek to responsibly reflect, represent and serve our various communities.
The Audre Lorde Project (ALP) is a Community Organizing Center for Lesbian, Gay, Bisexual, Two-Spirit, Trans and Gender Non Conforming (LGBTSTGNC) People of Color Communities. Initiated as an organizing effort by a coalition of LGBTSTGNC People of Color, The Audre Lorde Project was first brought together by Advocates for Gay Men of Color (a multi-racial network of gay men of color HIV policy advocates) in 1994. The vision for ALP grew out of the expressed need for innovative and unified community strategies to address the multiple issues impacting LGBTSTGNC People of Color communities. ALP secured and moved into its Fort Greene home, in the parish house of the Lafayette Avenue Presbyterian Church, during the summer of 1996.
The organization offers countless opportunities to give back and get involved including rallies, workshops and seminars. To learn more about The Audre Lorde Project visit www.alp.org.