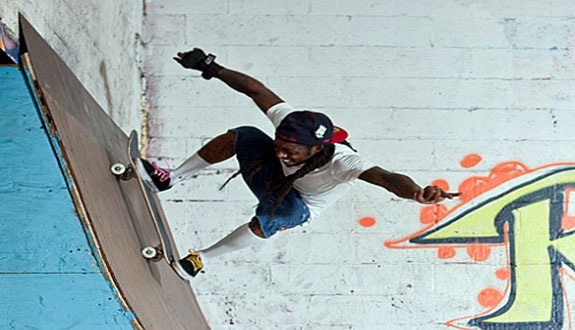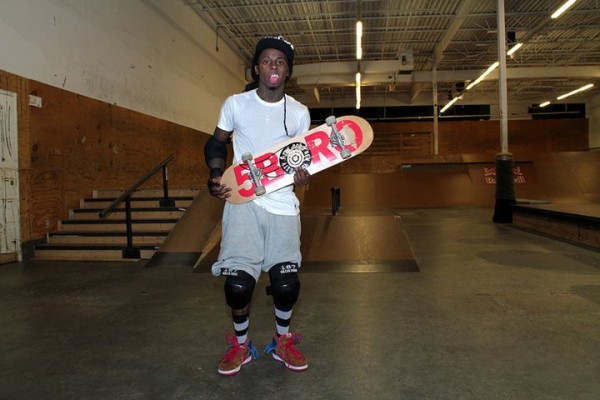 Hip-Hop All-Star, Pro Skaters and Local Community Gathers to Cut the Ribbon and Celebrate the Revitalization of Ninth Ward District yesterday for something new for NOLA residents, a skate park.
Yesterday, Mountain Dew and Grammy Award winning recording artist Lil Wayne will hosted a VIP ceremony to officially cut the ribbon on a brand new skatepark in New Orleans' Ninth Ward district, a key component of the partnership known as the DEWeezy project which was announced in March 2012.
"We're very excited to be a part of the rejuvenation of the Ninth Ward community," said Brett O'Brien, Mountain Dew's VP of Marketing. "This is a great way for local residents to connect, challenge themselves and ultimately enjoy their surroundings even more – while celebrating skate culture. I'd personally like to thank Lil Wayne, California Skateparks and Make It Right Foundation for aiding in such a positive project for this community."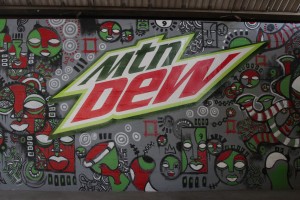 Built within the region most devastated by Hurricane Katrina in 2005, the skatepark will serve as a New Orleans destination for action sports lifestyle enthusiasts, providing residents and visitors with an opportunity to "DEW® you" on and off the multi-level skatepark features.
Designed and built by renowned skatepark developer California Skateparks and landscape architect Tim Duggan of Brad Pitt's Make It Right Foundation, under the direction of GLU Agency, the eco-friendly skatepark was designed to mirror the landscape of the Lower Ninth Ward.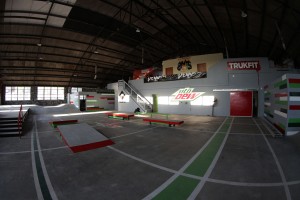 The main floor of the indoor park represents a portion of the street grid around The Village, with a line down the center representing Caffin Avenue. Connecting bank and quarter pipe end pieces at either end of the park represent the Mississippi River and the Bayou Bienvenue.
The park's solar power array was designed and built by Make It Right Solar, and pervious concrete was installed to prevent flooding.
Well-known New Orleans artist, Lionel Milton, was commissioned to paint a mural inside the park.
"The opening of this skatepark marks the culmination of what has been an incredible, multi-tiered campaign," said Cortez Bryant, co-CEO of Blueprint Group, Lil Wayne's longtime management firm. "The city of New Orleans and skateboarding are two of Lil Wayne's great passions. We are honored to be able to combine the two while giving back to the community that has supported us since day one."
For more information on the DEWeezy Project, visit www.DEWeezy.com or join the conversation at #DEWeezy.