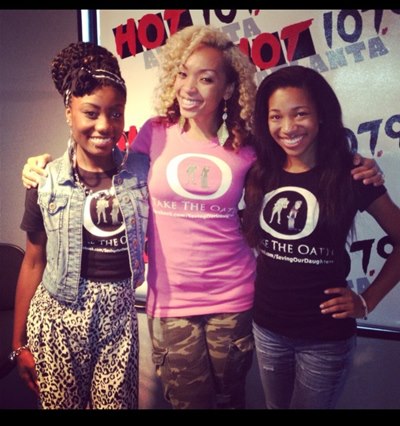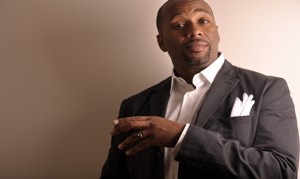 Funny man Joe Clair is stepping in as one of the encouraging father's for Saving Our Daughters joining the ranks of Nelly, T.I. Tip Harris, and Nas. Saving our Daughters had been recruiting men in the entertainment industry and Joe Clair is one of the inspirational father's that stepped up to encourage young women to respect and love themselves. He'll be trading in jokes for uplifting young women. "We are so excited on having Joe join our list of celebrity fathers and to instill self- worth for so many of our girls across the country" states Executive Director Curtis B. of Saving Our Daughters.
Mr. Clair is not the only celebrity uplifting young women. Saving our Daughter's has an amazing group of positive celebrity partners. Joe was introduced to the Saving Our Daughters family from his Stylist/Publicist, Kristian Belton and Aaron Ivory of AI Styling Co who will be preparing fund-raisers projects with Joe and Saving Our Daughters during Domestic Violence Awareness month in October.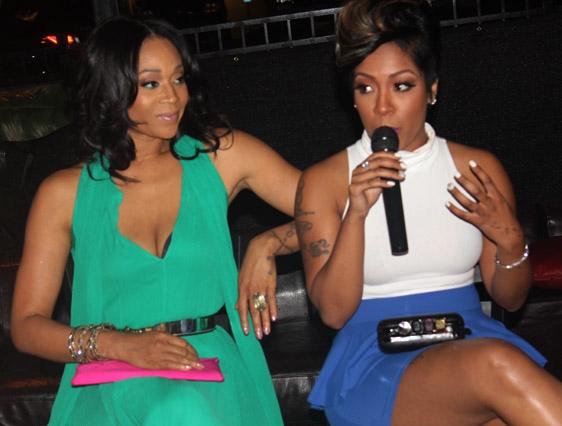 Mimi Faust and Kimberly Michelle Pate (K. Michelle) did Public Service Announcements to end domestic violence. K. Michelle and helped launch "I'm here… Yell for Confidence Donation Drive" with the airing of her PSA on the hit show Love and Hip Hop Atlanta. She hopes to inspire young women to leave abusive relationships by using your own story of domestic abuse in hopes that it will change the minds of young girls who choose to stay in abusive relationships. Abusive relationships are highest in African-American households and stem heavily from lack of male presence in households. Young girls that witness domestic violence are three times as likely to be victims of domestic violence.  Saving Our Daughters has Suicide Helplines in English and Spanish. 

Yell Confidence
Currently, there are three action programs under YELL Confidence— Lunch & Learn, Catalysts, and I AM HERE Allies.  Each targets specific age groups with methods that ignite youth engagement in our organization and in their own communities.
YELL Lunch & Learn — SOD teams seasoned professionals with teens to explore education, career, and advocacy options that reveal to youth their own talents to be honored and celebrated.
YELL Catalysts — SOD works with focused groups of teens via interactive knowledge sessions to develop their distinctive community message that they are empowered as buddies and catalysts to share with preteens and younger children.
YELL I AM HERE Allies — SOD equips teens and young adults with tools and very eager adult allies to help heighten awareness of social issues and create positive impact.  In a world where pop culture images and phenomena are prevalent, SOD believes it is essential to help youth navigate the entertainment and reality realms and exercise accountability in their own lives and globally.
The series of videos are called I am Here…to Yell Confidence which will help raise donations for the organizations' campaign and will target women going thru and who have overcame the issues of date abuse; hate crimes towards women; and domestic violence.
YELL Confidence, which is youth empowered learning and leadership program, is one  of Saving Our Daughters' core initiatives designed to sparks community engagement, public awareness, and the dedication to empower teens fight abuse, crimes and violence against children and women.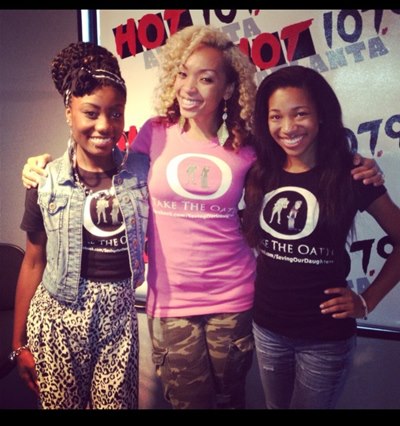 According to Curtis Benjamin, Executive Director, YELL! Confidence supports the Saving Our Daughters mission by working directly with focused groups of youth and young adult ladies to engage them in creative learning and leadership experiences.
"YELL! Confidence groups are charged with using the powerful messages they've learned by sharing their unique experiences to help millions of peers build their esteem, grow a vigorous sense of self-worth, and lead fiercely confident lives" says Curtis.
About Saving Our Daughters

Saving Our Daughters is a 501(c)3 nonprofit organization whose philosophy is to build a movement that begins with experiential literacy and effortlessly flows into recurring civil actions (words and actions).
Saving Our Daughters (SOD) initiatives focus on reaching thousands of teen girls and youth across the country with our celebrity, corporate, and community partners making it possible to spark positive activism.  Our words and actions model empowers teens to forward the mission as well as further ignite their inner purpose individually or by leading a group at their home, school, or community.
Saving Our Daughters offers books, scholarships, and action plans for schools, faith groups, community organizations, and coalitions to apply turnkey initiatives.
Saving Our Daughters' initiatives are one of the few to connect seamlessly the entertainment industry (popular talent from film, television, music, sports…) with a community-based forum to speak out and take action on issues relevant to teens.  Our active nucleus of over 100 celebrity allies continues to grow in size and dedication almost daily.
We invite you to help us multiply the message that strength, awareness, esteem, and right action prevent bullying and abuse tragedies in our communities. To learn more about Saving Our Daughters savingourdaughters.org.