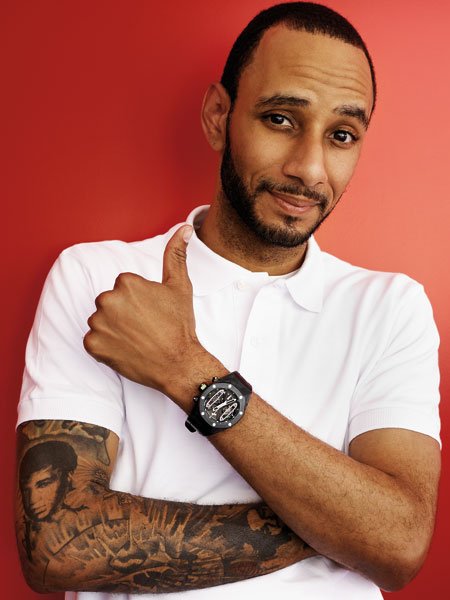 The New York City Health and Hospitals Corporation (HHC) and The Fund for HHC have formally appointed iconic music producer Kasseem "Swizz Beatz" Dean as the Global Ambassador for HHC. An internationally recognized and award-winning musical and visual artist, Mr. Dean will help build awareness and philanthropic support for HHC and its programs.
The Fund for HHC will formally present Mr. Dean as HHC's Global Ambassador at a celebratory event and fundraiser at the new Mural Pavilion at Harlem Hospital Center on September 27, 2012 starting at 7 p.m. The event will showcase the return to public view of the famed Works Progress Administration's Federal Art Project (WPA) murals, honor the hospital's past and present heroes, launch HHC's philanthropic relationship with Mr. Dean, and raise money to support The Fund for HHC. Guests will gather at the Mural Pavilion that stretches along Lenox Avenue and features a replica of a WPA mural in a spectacular multi-story glass façade.
A noted philanthropist, Mr. Dean shares HHC's vision for expanding access to care and improving the quality of healthcare for all New Yorkers.  Mr. Dean's concentration will be on HHC's arts and healing initiatives that help deepen the therapeutic relationship with patients in addition to strategic community health projects that will strengthen HHC's ability to provide care and positive life options to underserved populations, especially young men and women.
"Mr. Dean is committed to using his creativity, his innovation, and his international stature to help spread the HHC message on a global scale to promote better health in our city and our world," said Joe Schick, Executive Director of The Fund for HHC.