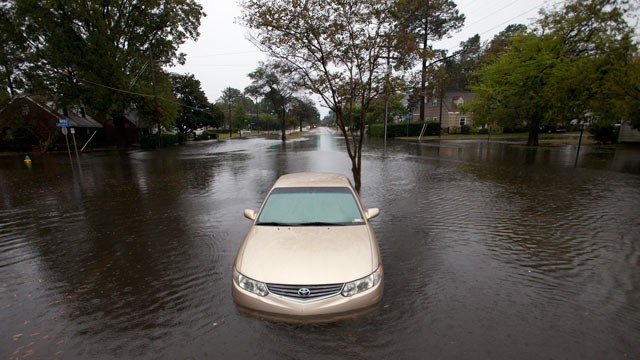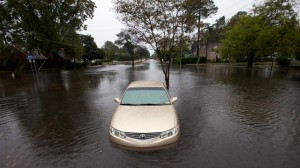 I woke up this morning to a push notification on my iPhone from CNN that read 'Unthinkable Devastation'. Hurricane Sandy has caused at least 21 U.S. deaths, more than 7 million without electricity, over 15,000 flights canceled and has been noted as New York's worst storm ever shutting down Wallstreet and the subway system.  Whenever there is tragedy from a natural disaster, we all want to do our best to give back and help how we can, and this I love. So how can you give back to the victims of Hurricane Sandy? Red Cross has released a public statement via spokesperson Christina Monserrate on how you can help! Plus read seven more ways you can get involved by giving blood, donating emergency supplies or volunteering. As always as you prepare to donate and give back make sure the organizations you are giving to are legitimate and that your money will go directly to the cause.
Over 3,200 people stayed in Red Cross shelters in nine states as Hurricane Sandy swept through the country. The group has sent 1,300 workers to the region along with 230,000 ready-to-eat meals.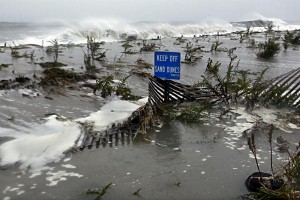 "In the event that Sandy kicks into high gear and she brings less, more, or right about what's expected they [the Red Cross] are ready to deliver the supplies, food, clothing, comfort kits, and help with emotional needs," American Red Cross spokesman, Christina Monserrate said.
The American Red Cross has created a few options to help hurricane victims and donating is easier than ever. All you have to do is pick up your cell phone and text "REDCROSS" to 90999. You can also click here or call 1-(800)-RED-CROSS to donate.
"Monetary donations will go to food, shelter, emotional assistance, if you don't have the money but you have the time we are in a shortage of blood and platelets," Monserrate said.
According to Monserrate, over 100 blood drives have been shut down in the country because of the storm.
"We are always prepared for the worst and I know we are one Red Cross so in the event of a disaster there are no boundaries or borders to provide the needs for each other," Monserrate said.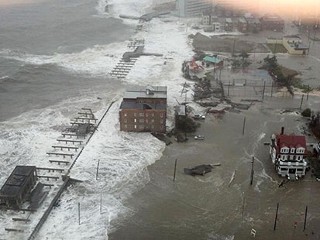 Other Ways You Can Help:
Give Blood: The New York Blood Center is calling for donations to prevent any shortages after the storm hits. The organization is working with local hospitals to make sure they have an adequate supply. The center needs at least 2,000 donations a day to maintain its blood inventory.
Give food and shelter — The Red Cross and the Salvation Army are providing emergency shelter and meals for evacuees.
Help children in need — Save the Children and World Vision are paying special attention to the needs of children affected by the storm.
Care for animals — The Humane Society of the United States and the American Humane Association have teams working to save the lives of animals caught in the storm.
Provide emergency supplies — AmeriCares, Direct Relief International and Feeding America are providing food, medical supplies and emergency kits for people in need. The Feeding America network of food banks and agencies is prepared to deliver truckloads of food, water and supplies to communities in need. Its food banks will also set up additional emergency distribution sites, as needed. AmeriCares is preparing to deliver relief supplies like medicine, first aid kits, cleaning products and flashlights to susceptible communities along the East Coast. It has reached out to 100 health clinics, food banks and other agencies and also seeks aid workers ready to help.
Join in the cleanup — Team Rubicon has dispatched veteran field teams to start working right away, and Samaritan's Purse is looking for volunteers to help rebuild after the storm passes.
Help outside the U.S. — Hurricane Sandy took a deadly toll on the Caribbean before it hit the United States. Operation USA and the International Medical Corps are helping people affected by Sandy in Haiti and Cuba.
Our thoughts and prayers are with everyone affected by Hurricane Sandy.