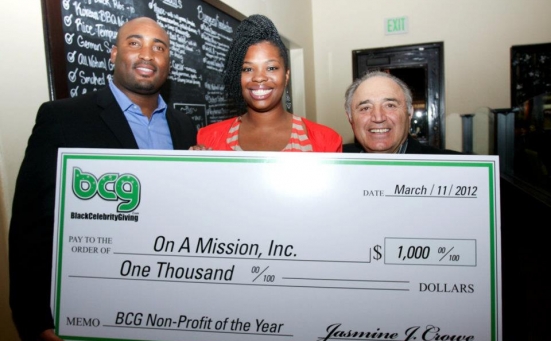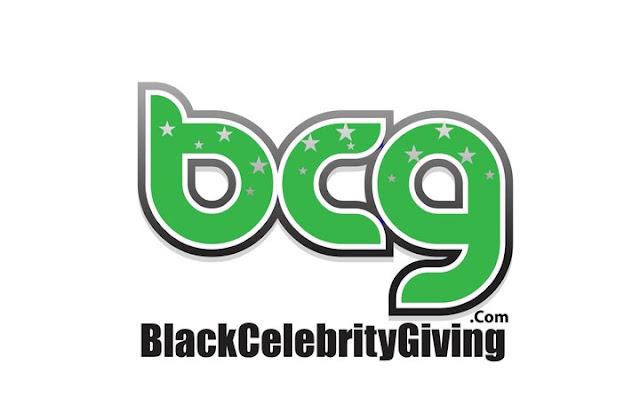 BlackCelebrityGiving.com™ is proud to announce the finalists for the 2nd Annual BCG Awards, Honoring Those Who Give Back! BlackCelebrityGiving.Com™ (BCG) is the go-to destination for news, videos, photos, and unique content of celebrity philanthropy, nonprofit organizations and causes that directly correlate with black communities. Dawned in 2011 from a strong desire to honor everyday people, doing extraordinary things around the world, BCG is proud to announce the 2nd Annual BCG Awards. "The impetus behind the BCG Awards is to honor nonprofit organizations, celebrities, corporations and community leaders around the world, who are striving on a daily basis to bring about social change in our communities," says Jasmine Crowe, BCG Founder.
Last year, the inaugural awards yielded over 1,100 nominations for organizations, celebrities, causes and everyday people doing extraordinary things from across the United States and Canada. With more than 20,000 votes cast for the 12 winners that included Celebrity Giver of the Year Holly Robinson – Peete and the Nonprofit of the Year Los Angeles based On A Mission, Inc., were announced on January 16th, 2012. As with last year's awards, the BCG Awards are slated to generate hundreds of thousands of impressions across the web as readers nominated and will vote online through a custom social media platform, developed exclusively for BCG by Contest.Is. Nominations for the 2nd Annual BCG Awards were accepted from November 2nd- December 3rd and again this year, over 1,000 nominations were received.
BCG announced the addition of new award categories including: Young, Black and Giving – honoring youth 18 and Under who are giving back to their communities and the BCG Rising Star Award for nonprofit organizations less than two years old, to name a few.
2nd Annual BCG Awards Categories and Finalists:
Young, Black and Giving
This BCG Award recognizes young people 18 and under, making change in their respective communities. Through community service, action, nonprofit work and all around promotion of goodwill!
Jaylen Arnold, Age 8 – Cause Stopping Bullying
Alanna J.Wall, Age 11- Bringing Nail Parties to Hospitalized Youth
Joshua Smith, Age 9 – Saving his beloved city of Detroit by selling lemonade.
Charles Orgnorn, Age 17 – Cause Going Green
Hannah Turner, Age 12 – Collecting Socks and Warm Clothing for the homeless.
Best Giving Circle
Giving Circles are the best kept secret to giving in our communities! These giving circles are in the community and helping nonprofits reach their goals.
Capital Cause
The Circle of Joy
20/20 Sisters of Vision
New Generation of African American Philanthropists
Bay Area Black In Philanthropy
Best Charity Event of the Year
Who threw the best charity event this year? Galas, Carnivals, 5K Walks, Car Washes you name it, what was the event to remember in 2012?
Society for Girls Inspire Summit 2012
Shannon Brown's Woodstar Festival
KiKi Shepard's K.I.S. Foundation's 9th Annual Celebrity Bowling Challenge for Sickle Cell Awareness
Kamp Kizzy
Luda Day Weekend
Best Non-Profit PR and Event Planning Firm
Too often the people behind the scenes go un-recognized, but BCG is here to pay homage to the men and women, writing press releases, working nonprofit events and telling the story of our nonprofits!
The Garner Circle PR
Enchanted PR
Official Anais PR
W&W PR
Tara Dowdell Group
BCG Best Cause Campaign of the Year
Which causes got you involved this year? This award recognizes cause campaigns designed to create action across the country yielding positive social change.
R&B Divas Charity CD Faith Evans, Syleena Johnson, Monifah, Nicci Gilbert & Keke Wyatt
Black Girls Code
U.S. Black Barbershop Health Outreach Program
Mama Luke Hip-Hop's Fight Against Breast Cancer
Fashion Empowering Women and the Millennial Generation
BCG Change-Maker of the Year ($250 Grant)
Honoring the community leader who is on a mission to change the world! Who in your community is undoubted laser focused on doing good and leading by example? The winner of this award will receive a grant for their cause.
Brian O'Neal – Founder and Director of DO Foundation Fighting Homelessness
Ruby Taylor – Stopping The Silence of Sexual Abuse, Domestic Violence, Mental Health, & Grief & Loss For Teenage Girls
Pastor Corey Brooks- Advocate for Nonviolence and Community Empowerment
Cheryl "Action" Jackson – Founder of Minnie's Food Pantry; Fighting Hunger
Erica Ford – Nonviolence advocate and founder of Peace Week.
Best Corporate Cause Marketing Campaign
Which corporation did the most for the community in 2012? Know someone who benefited from the generosity of a major corporation? This award recognizes companies for their corporate social responsibility.
Ford
Wal-Mart
Chase
State Farm
Target
BCG Celebrity Giver(s) of the Year
Which celebrity lead the way in doing good in 2012? Who spoke up for the causes, donated money, attended events and did the most good?
Chanita Foster
Jada Pinkett Smith
Tracey and Alonzo Mourning
50 Cent
Steve and Marjorie Harvey
BCG Best Nonprofit (Nonprofit of the Year – $1000 Grant)
The BCG Best Nonprofit Award recognizes excellence in service to the community. Each region will have five finalists, the organization with the most votes in each region will be named Best Nonprofit, all finalists in these categories will compete for the National Nonprofit of the Year Award to win a grant for their cause.
Best Nonprofit in the Northeast Region
ActNow Foundation
Gathered Dreamz
Blue's Babe Foundation
Harlem Children's Zone
Young Women of Color HIV/AIDS Coalition
Best Nonprofit Southeast Region
Show Me The WAY Foundation
Geechie Gurl, Inc.
The Warford Foundation
Dreams Expounded
Atlanta Music Project
Best Nonprofit in the Midwest
Atlantic Impact
Women Divine
iGlow Mentoring
The Better Detroit Youth Movement
YouthVille Detroit
Best Nonprofit of the Year Southwest Region
Princess in Training Inc.
Sisters Network, Inc.
Boys and Girls Club of Washington Parish
Hope House of Central Louisiana
The Walk With Me Community Center
Best Nonprofit organization for the Western Region
National College Resources Foundation
All Peoples Community Center of Los Angeles, CA
Snoop's Youth Football League
Her She Group
Autism in Long Beach
BCG Rising Star ($250)
The Rising Star Award recognizes nonprofit organizations less than two years old with a promising future. Organizations that are taking the right steps and creating social change along the way! The winner of this award will receive a grant for their cause.
Grand Wish Foundation
Operation Heroes Connect
Endless Dreams Foundation
Creating Aspiring Personalities for Success (CAPS)
The Fatherless Generation Foundation Inc.
The community is highly encouraged to support these deserving individuals and organizations; finalists of the distinguished BCG Awards by casting a vote. The BCG Awards voting will kick off on Monday, January 7th, 2012. All winners will be readers choice, voting will be calculated by the online voting system. BCG Award winners will be announced via live webcast on BlackCelebrityGiving.com and on the BCG Twitter Page @BlkCelebGiving on Monday, January 21st, 2013 at 8PM EST in honor of the Martin Luther King, Jr. Day of Service live from the Inauguration of President Barack Obama in Washington, DC.