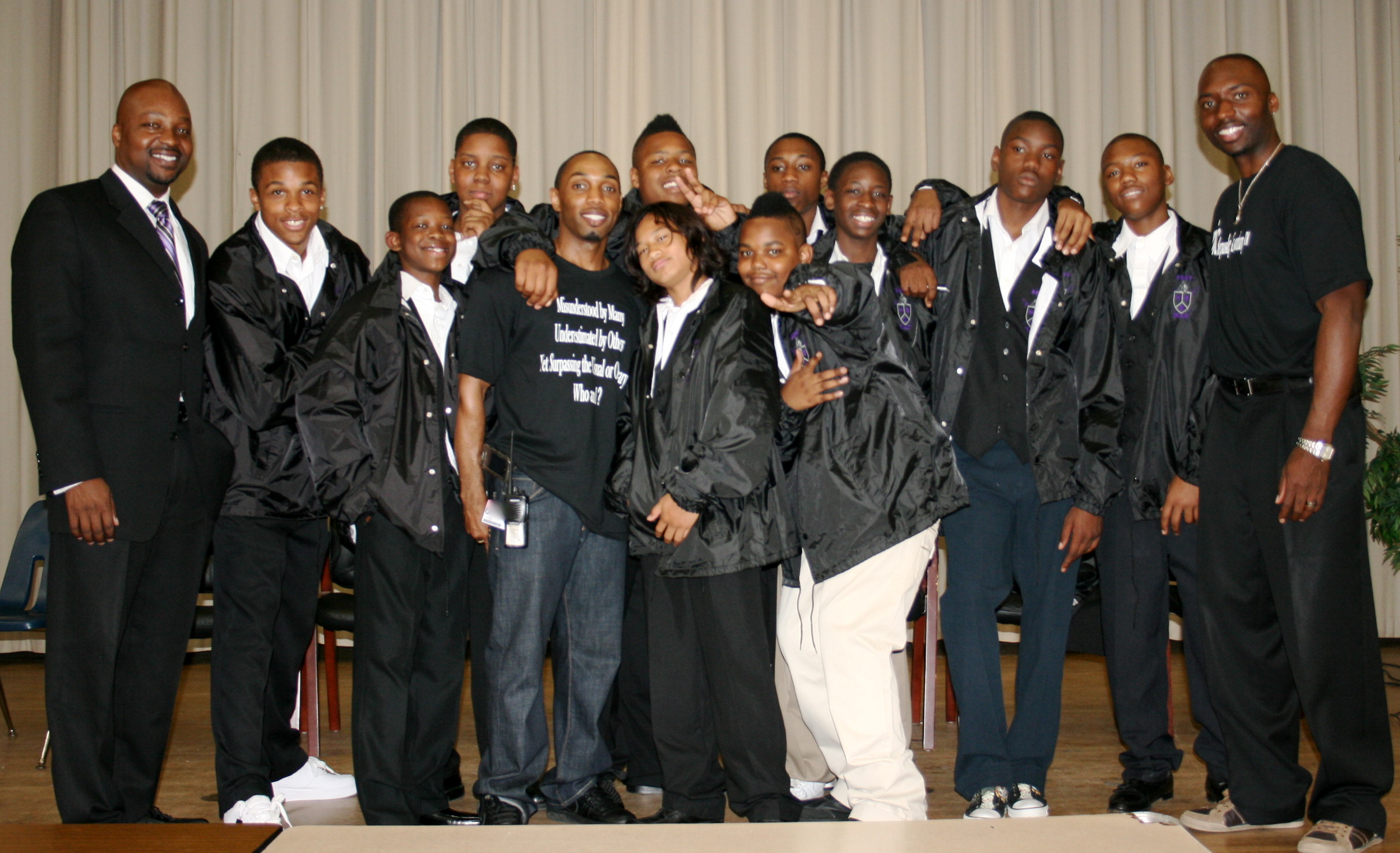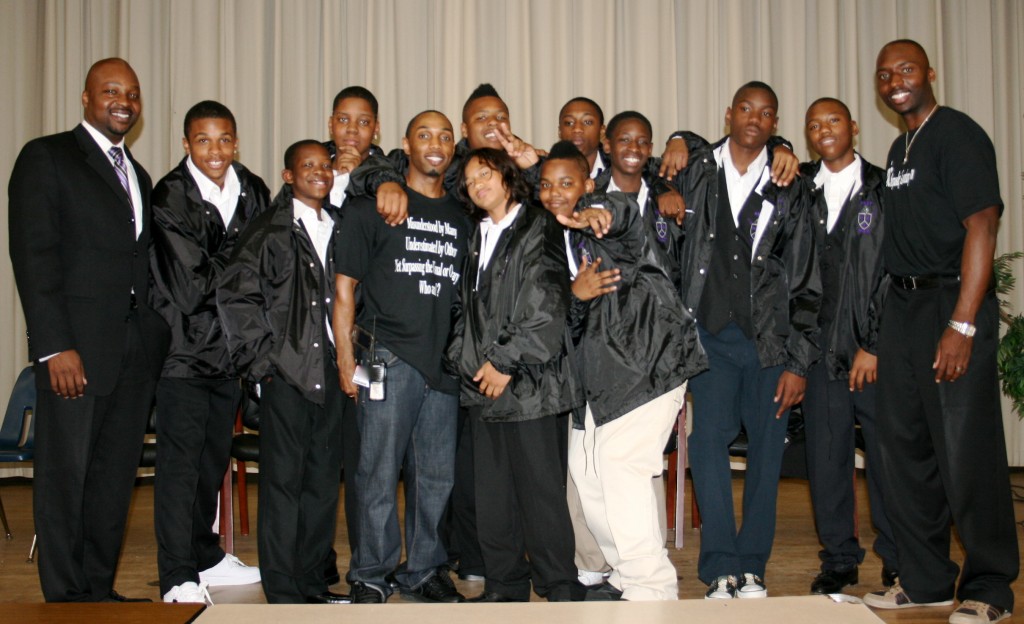 History of B.E.S.T Men
Kevin Mason, Anthony Outler, and Marcus Kimber founded the B.E.S.T. Men, Inc. in September 2007. Through their work as middle school educators, these men saw that many of the male students in their school were in need of additional guidance and support.  Not only were a number of them underachieving academically, many were also being sent to ISS or OSS for being sources of school disruption. In addition, aside from athletic programs, there were no other organizations in the school that captivated the young men's attention.  This led the three co-founders to begin formulating a program that would, at once, be educational, motivational, and fun.
The co-founders borrowed from traditional rites of passage models practiced for centuries in various African kingdoms to design a manhood training program.  The overall purpose of the training program is to assist young men in developing positive leadership and character virtues. The ultimate goal is for them to become more significant contributors to their families, communities, and schools.
The initial chapter of B.E.S.T. Men was inducted in May of 2008 at Miller Grove Middle School in Decatur, GA. These young men successfully matriculated through high school, and played an integral part in the activities and operations of their local chapter. The organization was later incorporated in 2009, in the state of Georgia. The ultimate goal of B.E.S.T. Men, Inc. is to assist in the positive identity development of young men by establishing chapters of the organization throughout the world.
B.E.S.T. Men stands for Building Empowered Successful and Tenacious Men. This young men's group has been developed to assist in the positive development and personal empowerment of young men. Through participation in this organization, young men are taught to align themselves with the B.E.S.T. Principles of Manhood. These principles include motivation, academic achievement, self-discipline, integrity, and service.
The primary objective of the B.E.S.T. Men is to equip young men with the knowledge and skills to become more significant assets to their schools, families, and communities. Ultimately, these young men will evolve into future world leaders and problem solvers.
The B.E.S.T. Men serves as a world-class youth development and mentoring organization that assists in training and transforming young men to be successful in all of their endeavors. Currently, there are a number of destructive societal ills that plague youth in marginalized communities. They include educational underachievement, generational poverty, social inequality, internalized oppression, etc. This organization seeks to build a generation of young men who are equipped to resist these negative forces and thrive in spite of the obstacles they face.

How Do We Do This?
We assist young men in the development of upright character by providing them with insights that will lead to them understanding their purpose. We stress the importance of academic preparation—providing them with assistance and incentives for academic success. In addition, we create a safe environment where young men feel comfortable expressing themselves in positive ways.
The program is designed to serve young men ages 11 to 21 years old. The program typically operates out of public or private schools, but it can also function as a subsidiary program within local recreation centers, community youth groups, and/or other agencies that serve young men. One of the unique thingsabout this organization is that the young men remain a part of the organization as they matriculate through school. This allows the young men to have a positive connection to an organization that is committed to seeing them through high school, post- secondary education, and ultimately ushering them into a successful and productive career.
Lastly, we are going to have an official launch event in November (Date to be determined), to make the announcement for other entities to apply to become a Chartered members. Also I have a few pictures attached.
For more information contact B.E.S.T. Men, Inc. at info@epicempowerment.com or www.epicempowerment.com or 678-592-5036 or 5524