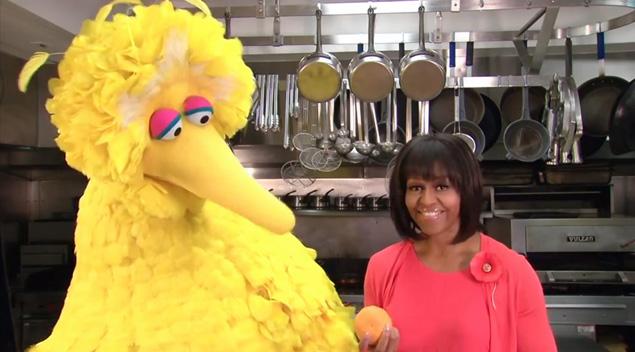 This week First Lady Michelle Obama celebrated the three year anniversary of her Let's Move Campaign to fight childhood obesity. In honor of the celebration the First Lady, invited Big Bird to to the White House to learn how easy and delicious it is to eat fruits and vegetables. Check out the latest PSAs from Mrs. Obama and Sesame Workshop celebrating Let's Move!'s third anniversary!
The duo also spent some time in the East Room, where Big Bird learned how much fun it can be to get moving.
Read more about how Let's Move! has inspired three years of healthy changes for America's kids here.