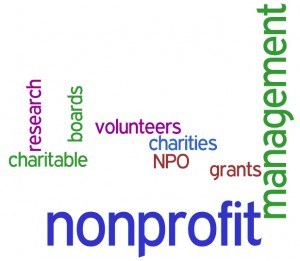 #BCGNonprofitTips has been one of the most successful and RT'd Twitter chats around! And believe it or not we've been keeping all that goodness on Twitter; but now we're adding the tips to BCG, starting today with a listing of tons of resources your nonprofit may be in need of! Do enjoy and please share with others!
Top Resources for Nonprofits
SnoBall is an incredible micro-giving platform, that pulls their information directly from the IRS! What's great about SnoBall is if you are a registered nonprofit you are already in the system.
You can encourage your supporters to make a micro-donation every time something happens.
For example every time the Lakers win, I will donate .50 cents to this charity. A cleaver way to build in time.
HandsOn Network, is an amazing resource for learning how to work with and manage your volunteers.Hands On is a network of 250 volunteer action centers that extend to 16 countries around the world. These centers help people find and engage in volunteer opportunities in their local communities. They focus on innovative approaches to leveraging individual and corporate time and talent to solve community challenges. Annually, the network delivers approximately 30 million hours of volunteer service valued at $626 million.
Google  for Nonprofits has it all! Chances are you are using google everyday, time to allow them to work for your nonprofit! Google still ranks among our list of top resources for your nonprofit! As a Google for Nonprofits member, you'll have free access to the following Google products: Google Apps – Once you are working on projects/events, sharing documents, managing multiple email accounts, Google Apps can come in handy.
If you have fewer than 3,000 users, it's free so chances are your nonprofit already qualifies. Imagine web ads leading to your nonprofits website for free.
Google Grants is the nonprofit edition of AdWords, Google's online advertising tool and once you apply you can get it free.
Google Grants empowers nonprofit organizations, through in-kind AdWords™ advertising, to promote their missions and initiatives on Google.com.
And it gets even better, With Google Grants, you can:
Leverage online advertising to reach donors, volunteers and constituents when they're searching on Google
Raise awareness by choosing relevant keywords and creating unique ads to highlight your work
Track online donations, newsletter sign-ups, volunteer registrations and more so you can see what's working and what's not
Promote your organization's website on Google with in-kind AdWords advertising
I also recommend at least quarterly  if not on a regular basis, nonprofits with a website or blog check Google Analytics.Using the Analytical data you can Measure the engagement of your supporters on your site.
Plus you will be able to better identify and understand how volunteers, donors and stakeholders are interacting with your website and track the effectiveness of social media #BCGNonprofitTips
One more thing and then no more Google, but more and more nonprofits are checking out Google+ and for good reason! Look for BCG to host some Google+ chats in the near future.
So how can Google+ be a resource to your organization one may ask?
Host hangouts that are a chance for volunteers, donors and employees to meet, organize, and get inspired. Add Google for Nonprofits to your circles to learn how you can make the most of our products and see how other nonprofits are using them to achieve their goals.
You can use it as a virtual conference room that can host thousands of people.
Host face-to-face meetings with donors, volunteers and clients with Hangouts on Air.
Influence how you appear and get discovered in search, in real-time through Google+ and the power of search
Tailor and target your message to various audiences – volunteers, donors and beneficiaries – with Circles
There is a 90 day processing time, but it's well worth it. To apply for Google for Nonprofits visit www.google.com/nonprofits.
Sending Emails? Here are our top two Email Campaign Services.
Vertical Response, also a past sponsor of the BCG Thrive Tour, this email system allows you to email up to 10,000 people free. Think that's not a major saving compared to iContact and Constant Contact that can charge upwards of $150/month.
To sign-up for the Vertical Response nonprofit program visit http://www.verticalresponse.com/non-profits .
MailChimp is another option and they have an wonderful free service for nonprofits! If you have fewer than 2,000 subscribers, you can send up to 12,000 emails per month absolutely free. There's no expiring trial, contract, or credit card required. There are a few catches, though so check out the site mailchimp.com/for-nonprofits.
GroupOn for Nonprofits has been rapidly on the rise, a phenomenal resource and way to raise money for your organization. You have to submit your campaign and they run based on your geographical location; think 5K Run Walk, or pricing your services, For example 50% off a 5k Run/Walk Registration or $5 will feed 5 People Dinner tonight! Be creative for the best chance of getting picked up! Get all the details on Grassroots Groupon and start your campaign here!
Have you heard about Donor Tools? It's an online donor management software for charities and nonprofit organizations. As a nonprofit no matter what stage you are in; you should keep a database of people who have supported your cause in the past. With Donor Tools you can record donations, look up donor history and compile reports from home or on the field. You can also let donors sign in, view their donation history and make donations online.
Searching for grants! The best  free  resource around is A to Z Grant writing; each month the newsletter send a detailed list of open grants. Best thing you can search for grants that best fit your nonprofit for example.. The Arts, Health or Education. Visit atozgrantwriting.com/ to sign-up for the free monthly newsletter and start searching grants.
Big Online and Foundation Search are two paid services available to nonprofits, but they are great resources. GrantStation is an interactive website that allows grantseekers to identify potential funding sources for their programs or projects, and mentors them through the grantseeking process.
Published by Institute for Nonprofits at N.C. State University, the Philanthropy Journal publishes news about foundations, recent surveys about fundraising trends, and other nonprofit issues.
Guidestar provides information on all kinds of nonprofits, including foundations. You can register for free and use the advanced search capabilities which allows access to Form 990s, 990-PFs, and other publications.
The Community Foundation Locator is sponsored by the Council on Foundations. The website displays a map of the U.S. where you can click on your region to pull up a list of its local community foundations and links to those foundation websites.You can search grant opportunities at this site by topic and by U.S. state. Just click on "Funding Sources."
Grassroots.org has a goal to help 1 million nonprofits, you can get free hosting, phone numbers, websites and more.
Beyond just grant research you should check out Foundation Center for their free courses like Beginners Grant-Writing & Nonprofit Basics. Research Grant Programs & Fundraising, plus take courses online at Foundation Center.
Tech Soup provides technology products and information geared specifically to the unique challenges faced by nonprofits and libraries.
If your organization is throwing even one event a year, you may want to apply for a discounted rate through Eventbrite for Nonprofits.
The U.S Small Business Administration is really stepping it up for us social entrepreneurs and nonprofit leaders alike. The site can prove to be a handy resource for those just getting started or who have a few questions? You can also receive grant information, tax filing information and FAQ's as well as EPA resources for nonprofits.
If  you have an educational program or school program, you can request free computers from the government through the Computers for Learning initiative. The CFL program allows schools and educational nonprofit organizations to view and select the computer equipment that federal agencies have reported as excess. Here's more information on this program ComputersforLearning.gov.
U.S. Communities Government Purchasing Alliance is a government purchasing cooperative that reduces the cost of goods and services for nonprofits.U.S. Communities provides world class procurement resources and solutions to nonprofits. Once joining participants have access to a broad line of competitively solicited contracts with best in class national suppliers, there is no cost to apply or join, www.uscommunities.org.
As you know we always encourage organization working with youth and the elderly to obtain background checks on your staff and volunteers. This is a precautionary effort on your part and can save your organization from potential scandal. Through Lexis Nexis nonprofits can apply for free or discounted background checks.
Have you heard of Taproot Foundation?! I love it, love it and love it some more.
Taproot offers Pro Bono services making business talent available to organizations working to improve society. ProBono services include Board Recruitment, Website Design, Financial Analysis, Public Relations, Brochure design and more. Now, you have to apply for a service grant and know what your nonprofit needs but they have donated over $100 million in services.
I highly encourage you to apply now, grants are open four times a year and the next deadline is March 1st.  On that note if you have a service you would like to offer a nonprofit you can sign up on the site too. Here's the link to apply for a Taproot Service grant.
Looking for free stuff for your nonprofit? Three places to consider as resources:
Craigslist does have a free section, you'd be surprised to see file cabinets, office chairs and more on site for free. Check out ThrowPlace.com, the site currently has free stuff like beds, eyeglasses and more. Ireuse provides all free furniture and other items for nonprofits.
Bookmark this page! The IRS has some great tax information for nonprofits including steps for the 990 and how to stay compliant.
I wish this applied to everyone, but if you are in the New York area, here are three alliances that offer free legal services for nonprofits!
And last but not least, we have to say BCG! We are laser focused on being the biggest supporter to nonprofits that serve urban communities. Be sure to add BlackCelebrityGiving.com to your favorites and check us out daily for grants, events and news you can use.
If we haven't featured your organization; be sure to submit your charity! Email charity@BlackCelebrityGiving.com. List your upcoming charity events and in our ways to give section we will your feature volunteer opportunities.