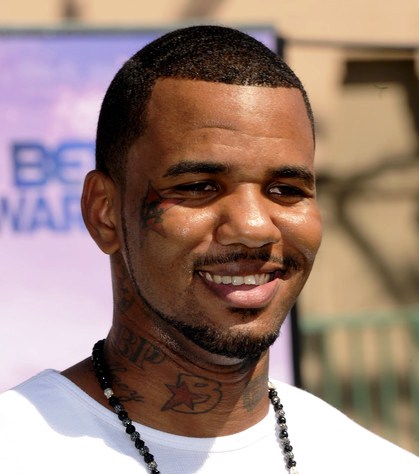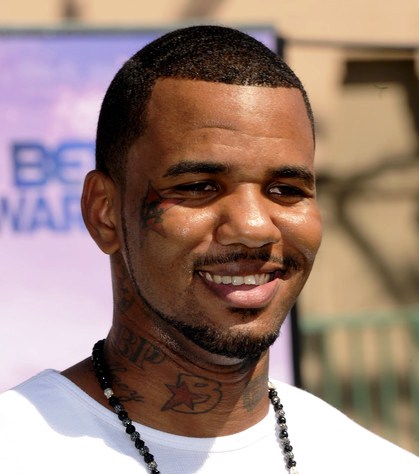 Rapper, TV Star, Father, Philanthropist… Robin Hood! When I first learned of The Robin Hood Project the brainchild of The Game, I was too hype! Yes!! I said let's do it Game, $1 Million to those who need it most, can we get 10 more rappers to do this instead of buying Bugatti's. I've been noticing a different side of Compton born and raised Hip Hop star The Game since last year when his reality TV show "Married to the Game" debuted. I started to really dig this dude, I mean he loves his kids and even though they may not yet be married, I can tell he loved his woman and I'm here for it. Alas I am so happy VH-1 who has made a fortune making us look bad think back to those Flavor of Love Days with woman named "Hotwing", need I say more,  is airing a few shows to highlight some good in our communities.
Let's get back to the positivity, the plan for "The Robin Hood Project" was revealed via social media, starting with a post  on Instagram where Game gave his first $10,000 donation to pay for the funeral of  6-year-old Tiana who was shot and killed outside her family's home last weekend in order to help out with funeral costs. He wrote: "This very sad story hit me in a place nothing ever has. The picture above is of 6 year old "Tiana Ricks" who was gunned down in Moreno Valley this past weekend holding onto her fathers leg as men approached & opened fire wounding both Tiana & her father…. Tiana did not know she was shot & kept asking was her father okay until 2 1/2 hours later when lil Tiana was passed away just after midnite on Sunday… I read about this story here in Australia & immediately tracked down her mother @lost_the_love_of_my_life & noticed her & the family trying to raise $10,000 for funeral costs…. So I got her on a 3 way with my accountant & now I'm in the process of transferring $10,000 from my account to hers !!!!! Follow her now @lost_the_love_of_my_life & show her support thru this tough time…… Prayers are definitely needed. My sincerest condolences to you & your family Marquia. Glad that I could be of some help….. I don't know what else to say, but @therobinhoodproject got you !!!!!!!!!!!!!!!! #TheRobinHoodProject- The Game.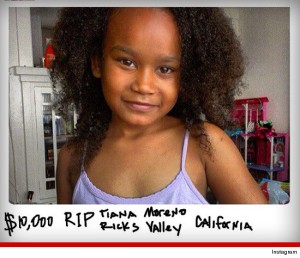 Awww… tears and my thoughts are with Marquia and her family, this senseless violence has to stop people! The Robin Hood Project is in full effect in Australia while the game is on tour, you can check out the Instagram page which in less than three days already has nearly 100,000 followers, for photos of the random acts of kindness including giving homeless men and women $50 and $100 bills , the smiles on their faces are one word, Priceless. He's also feeding the hungry which is not part of his $1 million commitment, which might I add he has committed to give before Christmas this year. "One man. One million dollars. One goal. Giving $1,000,000 of my own $$$ to people around the world just because I feel like it, says the Game"  BCG salutes The Game for this endeavor, we love an artist with a heart, I love the fact that he just didn't write a check to one or two causes, but that he is giving back hand to hand, to the people that need it the most! Be sure to visit the Instagram page and see for yourself and do tweet The Game and tell him good job!