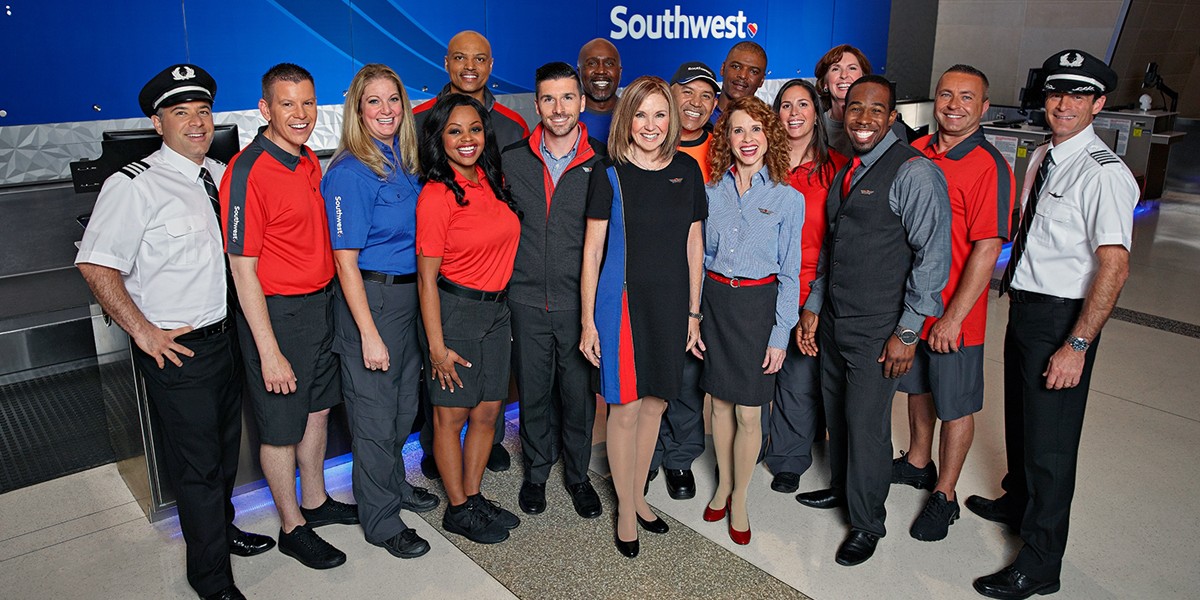 Grant Alert! Southwest Airlines Co. and Project for Public Spaces announced last week the opening of the 2017 Southwest Airlines' Heart of the Community grant application as part of the airline's commitment to building connections that bring people together and strengthen communities for a more resilient future. The corporate and nonprofit partners have witnessed four years of impactful projects in 18 cities, and they are eager to fund the next round of innovative placemaking projects in cities served by the airline.
"At Southwest Airlines, we have spent the past 45 years democratizing the skies—now we are creating an open seating policy in public spaces by helping people build meaningful connections with those around them," saidLinda Rutherford, Southwest Airlines Vice President and Chief Communications Officer. "These connections are creating the foundation for more resilient communities where local residents have a sense of ownership and pride in the places they call home with the people they love."
"Everyone has the right to quality public spaces, and we all have a role to play in shaping them," explains Fred Kent, Founder and President of Project for Public Spaces. "By collectively reimagining public spaces at the heart of every community, we can strengthen the connection between people and the places they share and maximize their shared value, resulting in positive social, economic, and environmental benefits."
The 2017 Southwest Airlines Heart of the Community grant application is open now through December 5. To learn more about these impactful past projects, view the Southwest: The Magazine articles, A Piece of the Pie;Better Together; New Life at Lindbergh Forum; and Sharing the Love in Albuquerque. For application details, to sign-up for our informational webinar, and to learn more about past projects visit www.pps.org/heart-of-the-community and the Southwest Airlines Community.