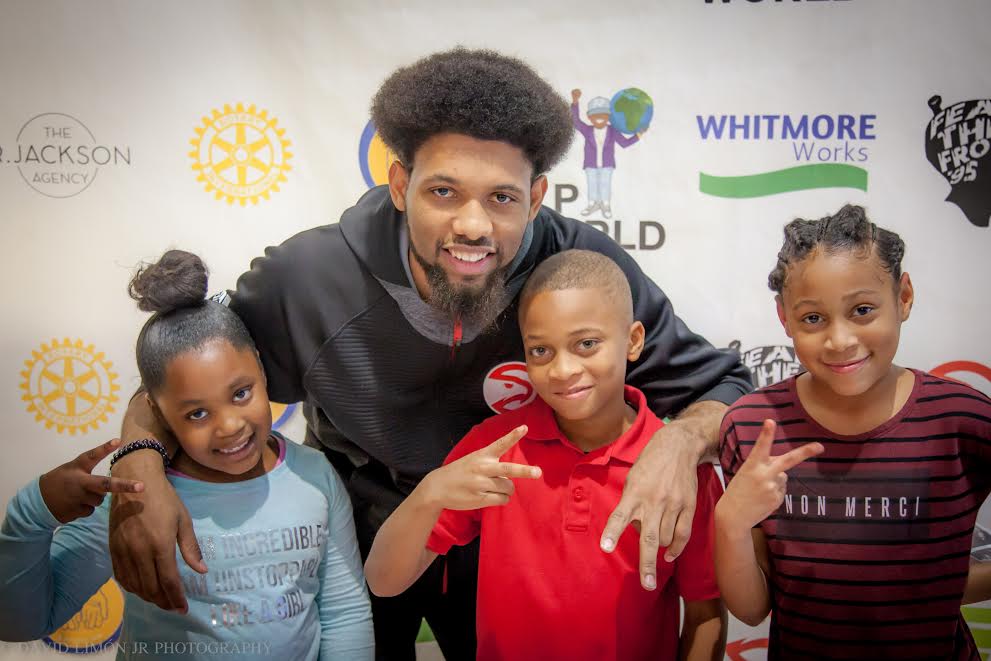 DeAndre' Bembry of the Atlanta Hawks, in partnership with community activist Elizabeth Whitmore recently brought a sense of community back to the Westside of Atlanta! The NBA star collaborated with key organizations and hosted a successful toiletry giveaway for children and families in need.
In addition to the toiletry items, members of the community also had an opportunity to meet & greet and take silly pictures with Bembry, and youth participants battled it out on the dance floor for a chance to win tickets to see the Atlanta Hawks play.
One of the event' major highlights was Bembry taking a moment to speak to the youth about his journey and what motivated his start.
We love stories like this, way to go DeAndre'!