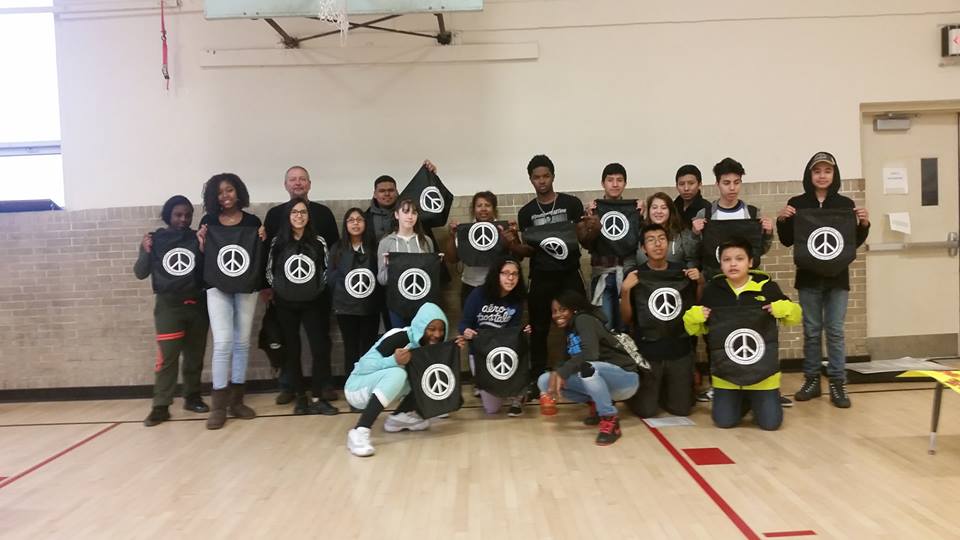 Established in 2008 by founder, Michael Arterberry in New Rochelle, NY, Youth Voices Center, Inc. (YVC) is dedicated to promoting positive youth development among adolescents, ages 12-18, through its Power of Peace program offered in schools, community centers, and youth groups.
The mission of YVC is to improve the quality of life of young people through Positive Youth Development in a safe and supportive environment, encouraging youth to become active, productive members of their families, schools, and communities. Since its founding, YVC has served more than 7,000 youth through its unique Power of Peace workshop. The program has documented impressive results and received overwhelmingly positive feedback from participating teens and schools.
The vision of the organization is to help all youth realize their personal worth, so that each makes positive contributions to society.
The Power of Peace is a succession of experiential workshops designed to enable young people to become skilled at conflict resolution so that their schools and communities are safer and they can realize their full potential as productive members of society. The program, led by YVC's trained facilitators, is provided to adolescents over the course of two full school days. On average, 25 students participate in each two-day cycle of the workshop. YVC staff work with the school guidance counselors to schedule as many workshop cycles as needed to reach the targeted number of students. Teachers and staff are encouraged to participate in the workshops as well so that they can share the experience with the students. The Power of Peace program utilizes a variety of experiential workshop activities to promote the following skills and attributes: conflict resolution, leadership, teamwork and collaboration, decision making, respect for others and self, and diversity.
To learn more about YVC please visit www.youthvoicescenter.org to volunteer, donate or learn more about the foundtaion.