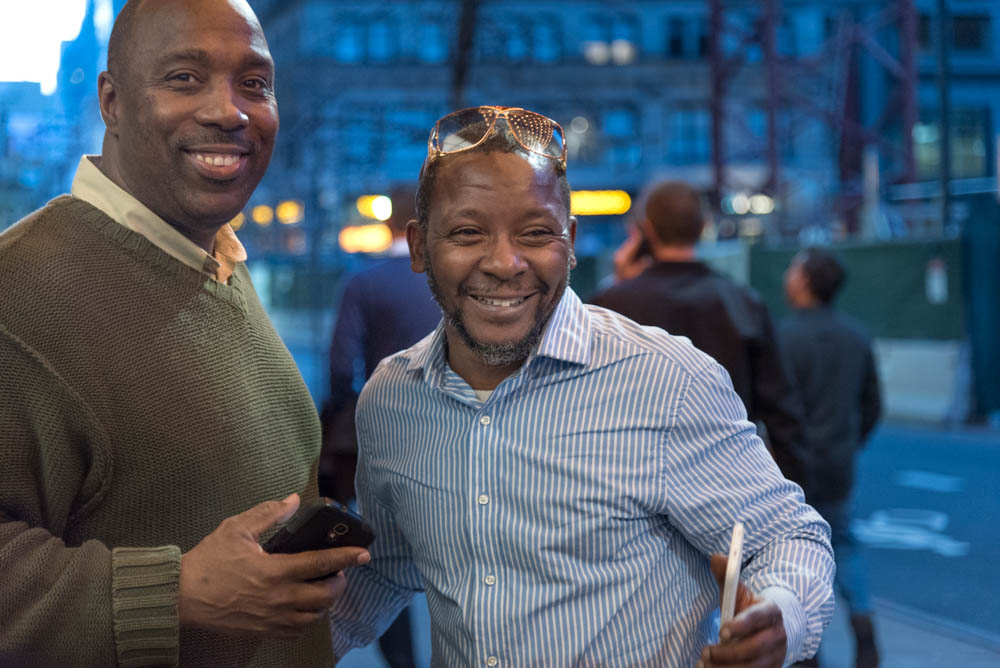 Dueward "DJ Woody Wood" Beale of the 90s hip hop group Three Times Dope. Three Times Dope was signed to Arista Records and was a major element of hip hop golden's era. While Woody still DJs on special occasions, his full time job is running a nonprofit organization and spearheading a voter education initiative called Sharp Insight Barbershop Initiative.
Beale has 22 years of professional work experience in the field of human services, with a special focus in youth development. As a result of his strong work ethic, the majority of Mr. Beale's work experience has been in supervisory and management positions. Currently, he is employed as the executive director of Youth Outreach Adolescent Community Awareness Program, Inc (YOACAP) of Philadelphia, PA.
Beale developed Sharp Insight, with a major grant from the Knight Foundation, to raise awareness about voting in November elections among African American men. Sharp Insight educates and trains barbers to disseminate information to their customers about the importance of voting, reinstating voting rights, and overall civic engagement. The program kicked off last month after spending a few months training the barbers.