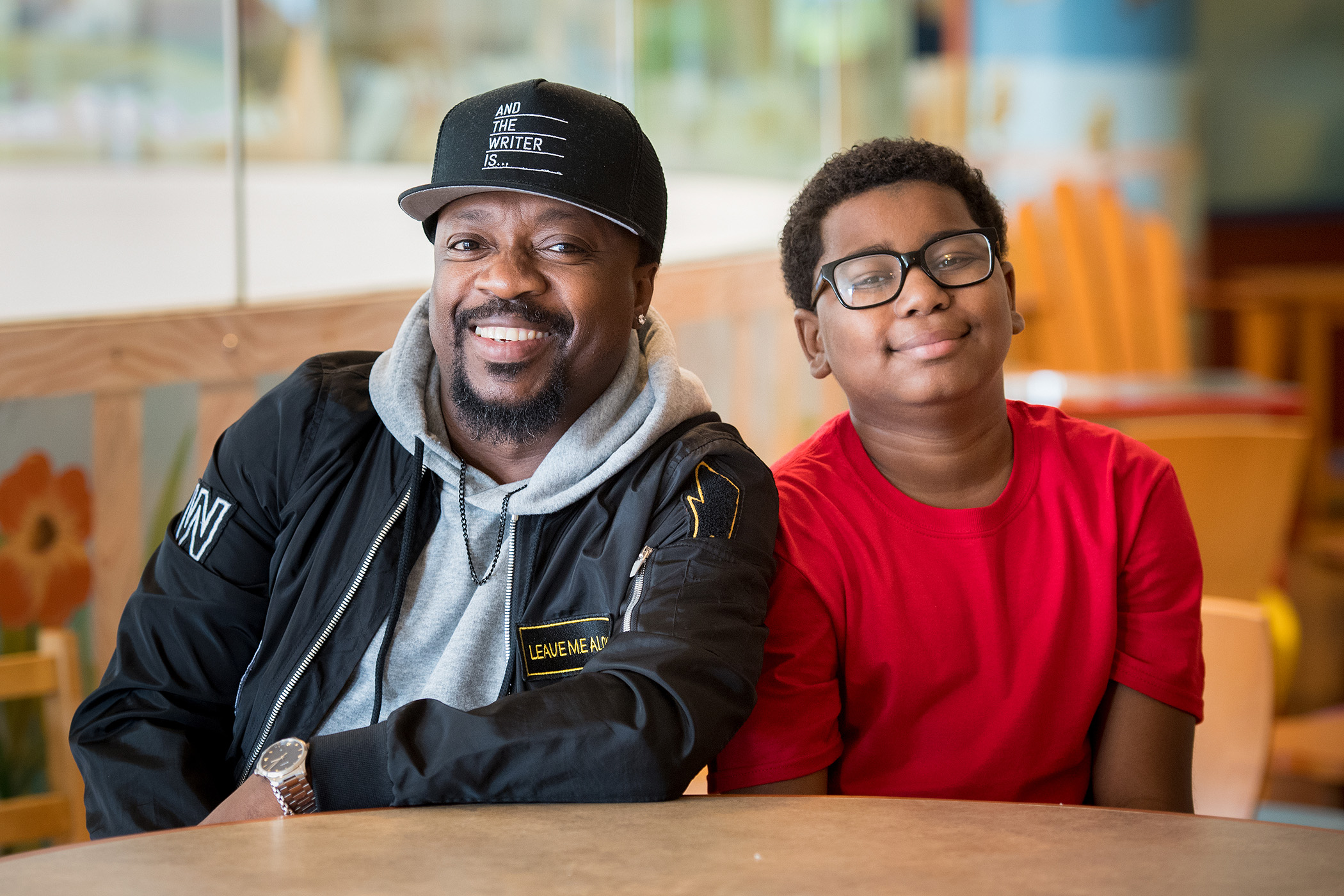 Would you believe me if you said I'm in love?! Well it's true I am and I am so excited to tell you all about my continued love for St. Jude Children's Research Hospital in Memphis, TN. Last weekend I had the pleasure of attending the St. Jude Celebration of Hope and for the second time I got to see with my own eyes all the wonderful work St. Jude does. I have seen the commercials since I was a child and in stores I've often donated to the cause, so it was a good feeling to see it in person. The St. Jude Celebration of Hope seminar, which supports Radio Cares for St. Jude Kids®,  a radio fundraising event led by top supporter Radio One, Inc. that shares touching stories of St. Jude patients and families. Since 2008, the event has raised more than millions in cash and pledges.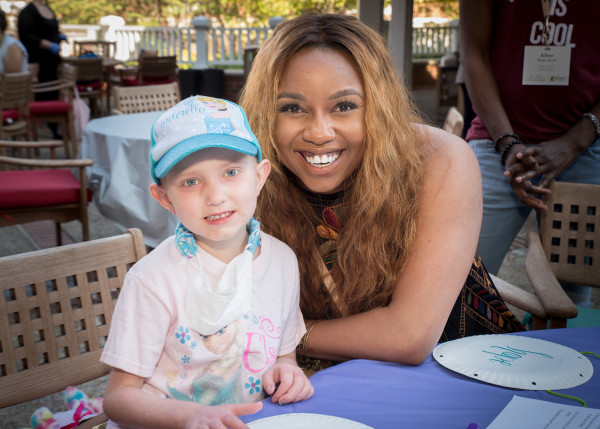 The hospital hosts this annual meeting to recognize some of the top African-American St. Jude supporters, including: radio industry representatives, Greek organizations, Inspirational music artists, celebrities and churches, all giving back. It's a chance to see first-hand the impact of the fundraising efforts taking place nationwide. Collectively these groups are responsible for more than $18 million a year, in donations to St. Jude Children's Research Hospital. Which is a big deal because the hospital costs $2.7 million a day to operate!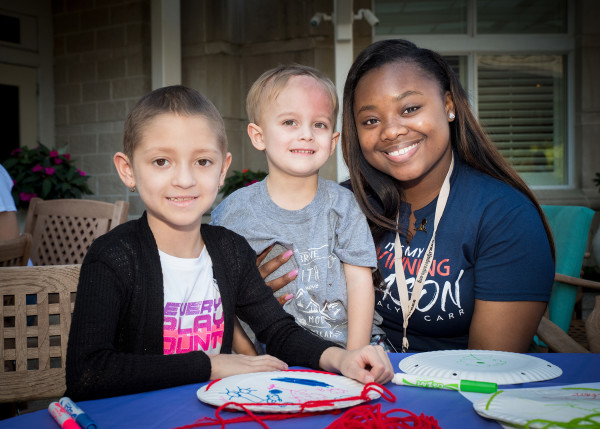 Let me be the first to tell you St. Jude Children's Research Hospital is AMAZING, it's America's Children's Hospital. They provide housing and I mean housing we would all love to live in with our families. And wait it gets better,  five-star chefs who provide food made to order food the kids and their families, a garden on campus, a host of corporate sponsors, they host a yearly prom and sibling day, they have staff you just want to hug and it's all with one goal in mind, Finding Cures and Saving Children! One of the first things we learned upon arriving was that no family ever receives a bill from St. Jude and that did it for me. I grew up with two parents that still to this day, work in the medical field, so I know how expensive medical treatments are.
Each year St. Jude treats 8,000 patients a year, not one of which comes with a bill, I didn't even see a billing department. During my time in Memphis, I had a chance to hear from several former St. Jude patients, some as old as 50, who were treated there as children. The work they do is real, from treating children with some of the most life threatening diseases in the country to finding cures for cancer and sickle cell disease to name a few.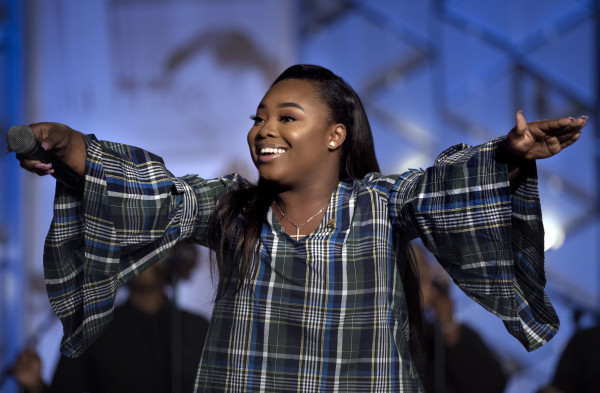 I was moved by the deep tie to the civil rights movement that St.Jude has, from being integrated from day one in southern Tennessee, in the city where Martin Luther King, Jr. was assassinated speaks volumes. The founder Danny Thomas made it clear from day one that no child would go untreated regardless of their race, religion or income and for over 50 years later the culture and traditions continue to remain deeply rooted in the organization's history.
We had a chance to tour the National Civil Rights museum with an incredible tour guide, Mr. Lionel, it was an experience I will never forget. Several celebrities joined in the weekend celebration including: Gospel musician Jonathan McReynolds, Grammy nominated gospel artist Jekalyn Carr, gospel singer Casey J and Grammy nominated, platinum-selling R&B musician Anthony Hamilton performed during Celebration of Hope.
Throughout the weekend, my number one goal was to gather ways that we can help, as I always say if it affects one of us, it affects all of us. If ever I have a sick child or know of a sick child, hands down I would want them treated at St.Jude and I believe if you saw what I did, you would say the same thing.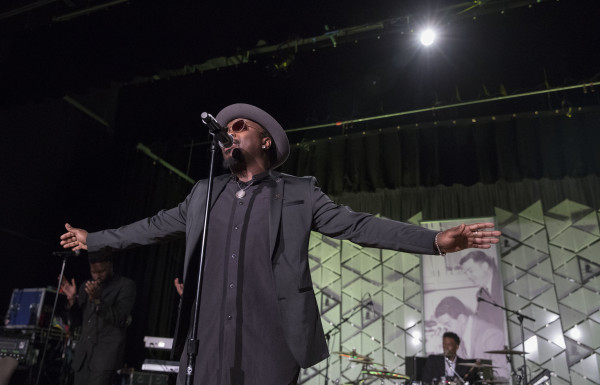 Ways We Can Help:

Give Blood– Did you know that only 4% of all blood donations are from African Americans according to the Red Cross. Blood that closely matches a patient's is less likely to be rejected by the patient and can mean fewer complications after a transfusion. Genetically-similar blood is superior for people who need repeated blood transfusions, for conditions like sickle cell anemia. Increasing African-American donations is vital because blood types O and B, the blood types of about 70 percent of African-Americans, are the blood types most in demand. Your blood donation can help African-Americans suffering from diseases such as sickle cell anemia, cancer and heart disease.
Get Social – Be sure to follow St.Jude Children's Research Hospital on Twitter @StJude and on Instagram @StJude! Spread the word on how they help, share patient photos, videos and testimonials all which can be found at www.stjude.org. St. Jude patients, partners and celebrities are sharing their reasons for being grateful this holiday season. Use #GiveThanks to take part!
Shop- Need the perfect gift? While you're out shopping for the holidays, look for the St.Jude logo at many of America's favorite companies including Best Buy, Marshalls and ToysRUs plus many more and give to help them live.
Give $25 – For $25 a month, you can make a difference in the life of a child. Yes sounds cliche, but it's true! For just $25 a month—about .83 cents a day—you will be helping St. Jude treat children battling cancer and conduct research that may one day lead to a cure. Here's the link to get started.
Listen – Radio One is a huge supporter and partner of St.Jude Children's Hospital! The Gospel stations nationwide support St.Jude through the Radio of Hope Program, so find your local Radio One station and learn other ways you can support. But it doesn't just stop at Radio One, tons of stations from around the country were there to support.
Go to Church! – Encourage your church to become involved with St. Jude! The St. Jude Sunday of Hope program encourages churches across the country to unite as a body of believers to help children suffering from pediatric cancer, sickle cell disease and other catastrophic illnesses. Through this program, church congregations show their love and support for the children of St. Jude Children's Research Hospital by giving a special love offering on one Sunday. Click here to sign your church up today!
You know I'm a sucker for social change in our communities and to think that one day we can live in a world where a hospital like St.Jude doesn't even exist is exhilarating. I saw the research first hand, I met the patients, the parents, the doctors and I believe it can happen and this is the hospital to do it. With their commitment to finding cures and saving kids, all without a bill it's something to celebrate.  During the concert Saturday night, we had the opportunity to witness a super special performance by aspiring rapper St. Jude patient Nick. Weeks earlier Nick had the chance to meet and freestyle with hip-hop artist Lecrae check out this inspiring video and be sure to smile and cry it's ok.
I salute all of the celebs that support these children and the mission of St.Jude including: Morgan Freeman, Anthony Hamilton, Jazmine Sullivan, Lance Gross, Elise Neal, Laman Rucker, Hill Harper, Yolanda Adams and the list goes on, what an amazing cause to support! #GivingIsGood at St. Jude!