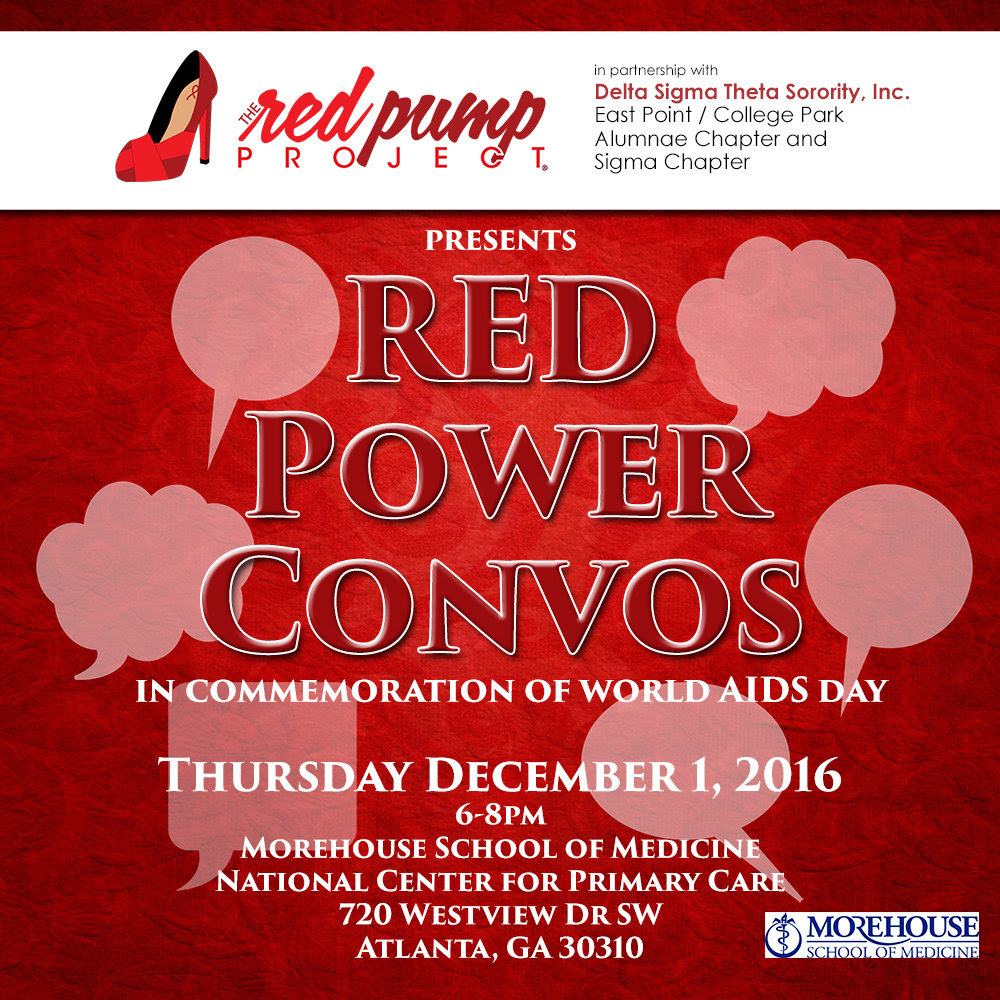 From our good friends at The Red Pump Project!
It is hard to believe that tomorrow is December 1st. As we reflect on World AIDS Day, we are also thinking about the many events that we have hosted or supported this year. 2016 has been busy for Red Pump and we are looking forward to closing the year out with three incredible events taking place across three cities.
Thursday, December 1: Red Power Convos (Atlanta)
This FREE event is designed to bring men and women together for an evening of cocktails and conversations around HIV in our community. Attendees will have the opportunity to hear from a passionate panel of activists, advocates and community leaders who will discuss relationships, condom negotiation, HIV and other issues surrounding the epidemic.
Additional details and RSVP information can be found here.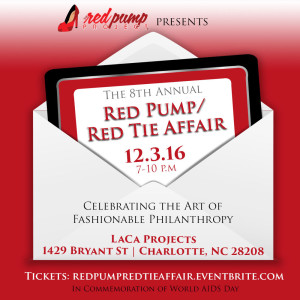 Saturday, December 3: The 8th Annual Red Pump Red Tie Affair (Charlotte)
Now in its eighth year, this signature fundraiser fuses advocacy, fashion, and philanthropy in recognition of World AIDS Day. Guests will enjoy a cocktail hour, a runway show featuring Charlotte designers, and a silent auction. In addition, we will present the Red Pump Award to a local woman who has dedicated her time and energy to HIV-related efforts. For more information and to purchase your ticket, visit the event page here.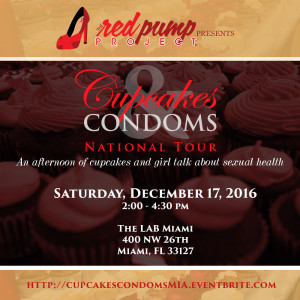 Saturday, December 17: Cupcakes & Condoms (Miami)
We are closing out the first leg of our Cupcakes & Condoms National Tour in Miami. Women and teen girls are invited to join us for an afternoon of delicious desserts and important dialogue about the impact of HIV on women. To RSVP for this FREE event, please register here.
Not sure what to expect at a Cupcakes & Condoms event? This video will help!