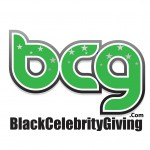 BCG Seed Funding and Project Grants are an integral part of our commitment to Giving Back to our communities! Are you  looking to start a nonprofit or cause campaign? Do you need start-up funds to get going? Do you already have a foundation, have an upcoming project you are looking for BCG to support? BCG has committed to offer more $5,000 each year with our seed grants will range in amounts from $250-$1,000 depending on the project and need.
BCG Grant Judging Criteria
Our Mantra is Giving Is Good! Tell BCG how your program fits into our vision for creating change through our Empowerment, Inspiration, and Impact in the community you serve! Below are the guidelines of how we will judge the seed funding applications for funding. Any questions about BCG Seed Funding Grants should be emailed to Grants@BlackCelebrityGiving.com.
1. Empower
The grant applicant has a proposed planed project, nonprofit or event that will empower others to give and get involved with their project. Please describe the how you plan to promote your project, nonprofit or event.
2. Inspire Social Change
The grant applicant's project strives to create social change in our communities. The applicant should have a well thought our plan on how the grant funding will be spent and how their project can inspire change in the community in which they plan to serve.
3. Impact the Community
The grant applicant's project, nonprofit or event will  focus on improving community problems and engaging and involving the community in their project. A clear scope of the cause in which they plan to promote should be included in the application.
Deadline: There is no deadline so please apply now! All applications will be reviewed once quarterly and all applicants will be notified only if they will receive funding within 2-3 months after submission.
[bcg_application]