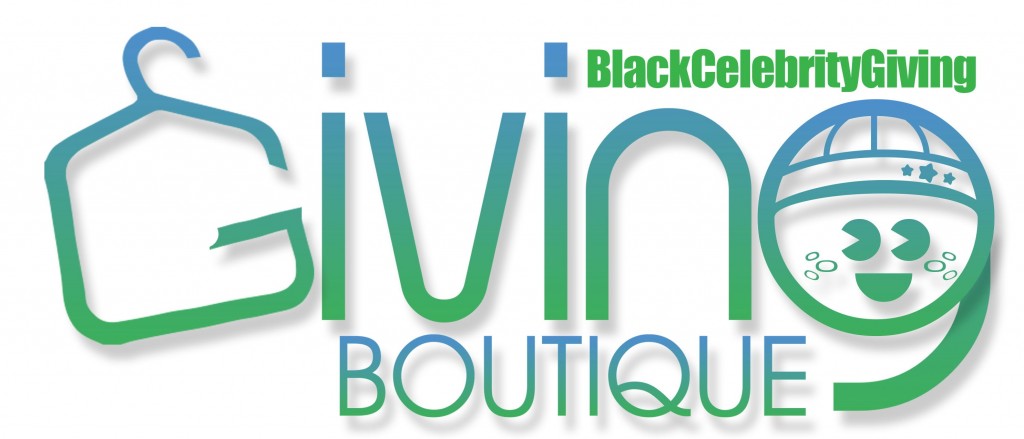 Our Giving Boutique is Back! To develop the Giving Boutique campaign in 2013 we interviewed several homeless teens and homeless families living in both Atlanta, GA and Los Angeles, CA. One of the reoccurring things we heard was that many homeless individuals often feel like trash, yes we said trash. It was so sad to hear, many spoke of always receiving donations in garbage bags or grocery bags and, that while grateful, it made them feel hopeless and unwanted. After we did some thinking, we thought how cool would it be if we could give these families and kids a real shopping experience, where items were not thrown on tables or in trash bags, but actually hung up, color coordinated, washed and even new thus came the 'Giving Boutique'.
Since that time, the Giving Boutique, a national new and gently used clothing drive and boutique pop-up shop for homeless youth, has travelled to 17 cities and served over 80 shelters and 5,000 youth!
We reached a milestone of over 1 million items collected for this cause! It's 2016 and the Giving Boutique is back! Do you want to help? Please send us an email at GiveBack@BlackCelebrityGiving.com!
We are coming to Dallas in August with special celebrity guest Raheem DeVaughn ! Want to join Team Dallas Giving Boutique by serving as a drop off location, hosting a collection drive or volunteering? Send us an email GiveBack@BlackcCelebrityGiving.com, Subject: Dallas!
We are coming to Los Angeles in August ! Want to join Team LA Giving Boutique by serving as a drop off location, hosting a collection drive or volunteering? Send us an email GiveBack@BlackcCelebrityGiving.com, Subject: LA!
We are coming to Washington, DC in August for the Love Life Foundation weekend with Raheem DeVaughn! Want to join Team DC Giving Boutique by serving as a drop off location, hosting a collection drive or volunteering? Send us an email GiveBack@BlackcCelebrityGiving.com, Subject: DC!
We are coming to Atlanta in August ! Want to join Team Atlanta Giving Boutique by serving as a drop off location, hosting a collection drive or volunteering? Send us an email GiveBack@BlackcCelebrityGiving.com, Subject: LA!
We are heading to Port au Prince, Haiti in September! Want to join us in Haiti for the Giving Boutique?
Visit GivingInHaiti.com for more details on our first ever mission trip!
Why The Giving Boutique Cause Campaign?
The Causes: Homelessness, Poverty and Bullying
According to the National Center on Family Homelessness, 1 in 45 children experience homelessness in America each year.  That's over 1.6 million children. 42 percent are under the age of six, and a third of them are living with single mothers with chronic illnesses.
Every night, more than 200,000 children have no place to live and lack basic necessities such as food and clothing. Homeless children and youth face a number of problems. These include developmental problems, abuse and neglect, lack of effective education, food and clothing among others.
In school one of the top three reasons kids are bullied according to StopBullying.gov is because of their clothing and shoes. 77 percent of students have admitted to being the victim of one type of bullying or another. Kids who are bullied can experience negative physical, school, and mental health issues. Kids who are bullied are more likely to experience: depression and anxiety, increased feelings of sadness and loneliness and decreased academic achievement.
The Goal: According to EPA statistics, Americans threw away approximately 790,000 tons of footwear and apparel in 2011. The goal of our Giving Boutique is to provide homeless and near homeless children and families with clothing, accessories hygiene items, and other essentials including socks, shoes and underwear.We aim to recycle and give back to homeless youth, person to person.
The goal of the "Giving Boutique" is to provide a unique shopping-spree experience for over 3,000 homeless  youth. Families will be able to shop in a boutique pop-up shop with amenities including: cupcakes, beverages, friendly staff, fitting rooms, furniture and the overall boutique shopping experience. The "Giving Boutique" will also feature an accessories counter, and a Health & Beauty Shop filled with donated items from beauty and hair brands. While youth and their families shop they will enjoy live music, food by the bite and will be given A-list treatment by celebrities who will serve as their sales associates. Most importantly we will change lives, allowing for many the first time in years to pick out, try on their items and take them home in shopping bags. All items will be free of charge and youth and family participants will get to choose between 3-5 outfits and accompanying accessories.
The Cities:
BCG is pleased to announce that we have selected five cities to set up pop-up 'Giving Boutique' store: Atlanta, Dallas, Los Angeles, Washington, DC and our first ever international stop in Port au Prince, Haiti. We need  volunteers in each city if you or your nonprofit or group are interested please complete the BCG contact form and we will get in touch with you. Also if you know of a near homeless low-income family in need not located in this one of our cities, please let us know we will gladly send to them a care package of clothing items free of charge.
We would love your support and we hope the "Giving Boutique" appeals to your desire to give back and that your excitement level is as high as ours in regards to changing lives! ~ The BCG Team
Items We're Collecting:
The Giving Boutique will Benefit Homeless Kids and Teens; All Sizes are Needed NewBorn to Young Adult Sizes for Our Teens. No Clothing Will go Unused!
Short-sleeved tees
Long-sleeved tees
Girls and Teen Blouses
Jumpers
Jeans Skirts Tank Tops
Slack/Pants
Jean Shorts Casual Shorts Sweat Pants Sweat Suits
Plain tees
School Uniforms – Huge Need
Underwear – Huge Need
Socks – Huge Need
Dresses
Button-Down shirts
Pajamas
Tennis Shoes Sandals
Slippers
Hair Accessories
If you would like to host a collection drive in your city or have your business serve as an official drop off location please complete the form below.
Donors will receive a BCG #GivingIsGood bumper sticker, be listed as a supporter on our website and receive an official donation receipt letter for your records. Of course you may remain anonymous, just let us know what you prefer!
Sending a lot, we'll be sure to send you a lot in return! Send 10 or more boxes/bags of clothing and in addition to what's listed above, you will also receive a BCG t-shirt and photo album from this year's boutique experience, plus we'll arrange your shipping.
Twitter: @BlkCelebGiving
Facebook: Facebook.com/BlackCelebrityGiving
Instagram: @BlkCelebGiving
SnapChat: @GivingIsGood
Official Hashtag: #GivingBoutique
If You Have Questions or Need More Information on The Giving Boutique, email us at GiveBack@BlackCelebrityGiving.com or Call Us Toll-Free at 888 946-0077!