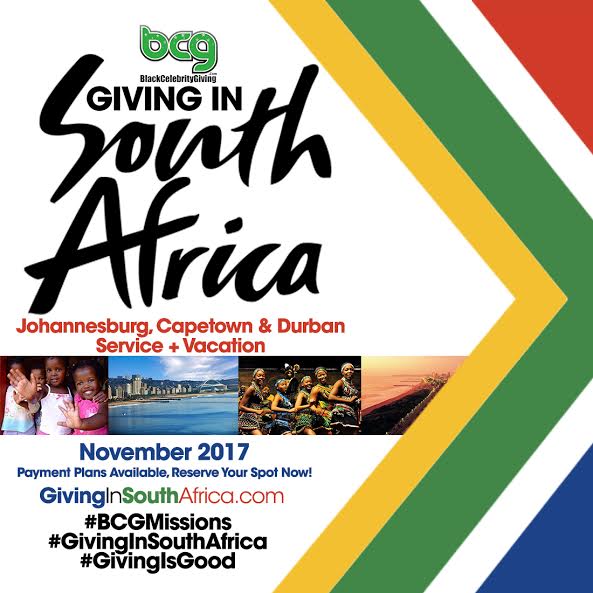 We're excited to announce our second mission trip taking place November, 2017 in South Africa! In September, 2016 more than 30 women from around the country joined us in Haiti for four days of service + vacation and it was a time we will never forget. It's with great pleasure and excitement that we announce our trip to the country of South Africa November 5-13th, 2017. Join BCG and our distinguished Host Committee as we voyage to the country of South Africa for our service mission + vacation trip. Giving in South Africa kicks off November 5th  2017, and you're invited to take part in the festivities. Johannesburg is our meeting spot and then we head to Cape Town and next it's Durban for Essence Fest South Africa for some true vacation fun. One week of of service, fun beaches, museums, safaris and excitement. Come one, come all, book your flights, bring a friend, and create memories of a lifetime while giving back.
We're proud to announce African Pride Hotels a division of the Marriott brand, as our official hotel partner throughout our service vacation trip. African Pride  is a collection of Superior-Deluxe hotels located in South Africa. Established in 2001, this luxury portfolio has a presence in South Africa's most popular destinations, including Cape Town, Johannesburg, Durban and the winelands, making it ideal when planning an itinerary for the discerning traveler.  As the name implies, African Pride Hotels embodies the proud spirit of African, combined with a passion for service and a commitment to excellence.
Get ready for the ultimate vacation plus give back experience, ever! Daily you will have free time to explore the country enjoying art, food and culture.
We will offer four service mission experiences. We'll also visit museums, beaches and more. Nightly mix and mingle with other travelers are our hospitality receptions before you hit the town!
Grab your passport and make your plans now and begin saving, we hope to see you there. Get all the details on Giving in South Africa HERE!